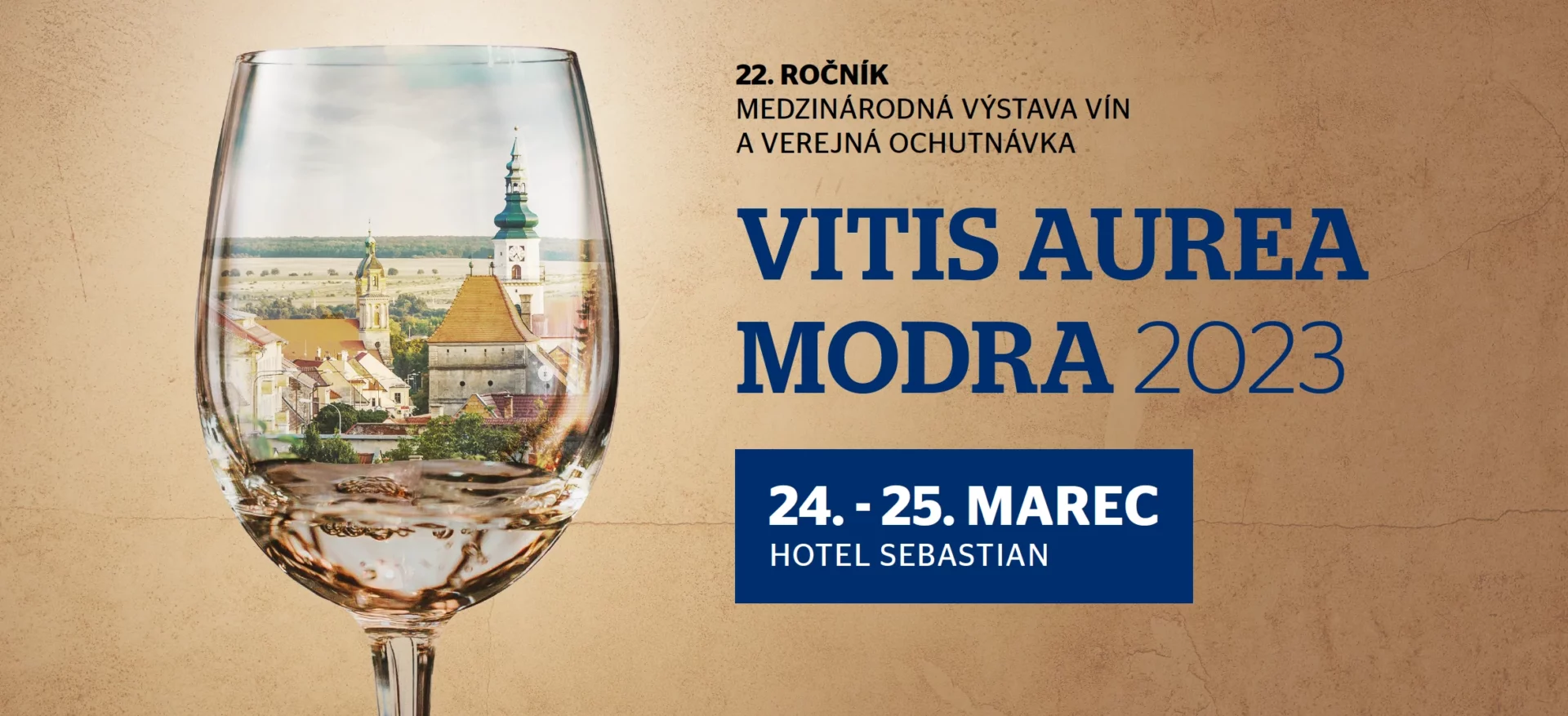 Vitis Aurea Modra 2023 – invitation to a public wine tasting
We invite you to the largest wine tasting exhibition in Slovakia - Vitis Aurea Modra 2023.
At the exhibition you will be able okoštovat the best wines, which will be evaluated by professional tasters.
International wine exhibition VITIS AUREA MODRA 2023 will be held 24. 03. 2023 /Friday from 14.00 do 21.00 h / a 25. 03. 2023 /Saturday from 14.00 do 21.00 hod/.
Presentation of awards and diplomas will be on Friday at 16.00 throw.
Already XXII. annual exhibition will take place on the premises Hotel SEBASTIAN, DUKELSKÁ 4, 90001, Blue.
---
A natural feature of our exhibition will be the pouring of offered wines by wine professionals - members of the Vincúr association, who are happy to answer any of your curious questions and are already looking forward to your visit.
Come and enjoy the exceptional atmosphere at Červený Kameň Castle, that you will enjoy delicious wines, excellent atmosphere and you will feel good at the VITIS AUREA MODRA exhibition.
Presidency of the association Vincúr: Vincent Jakubec, chairman of the association Vincúr, Vladimír Poláček, Rastislav Net, Arthur Soldán, Juraj Štiglic
---
Tickets – Vitis Aurea Modra 2023
(payment possible only by bank transfer)
You can also buy tickets at the following places
(possibility of payment by card)
Ticket for 1 person:
https://zavinom.sk/ochutnavka/ochutnavka-ocenenych-vin-vitis-aurea-modra-2023
Tickets for 2 persons:
https://zavinom.sk/ochutnavka/balicek-pre-2-osoby-vitis-aurea-modra